News
Human Resource for Eye Heath in Africa getting attention - PBU participates in African Human Resource for Eye Health Meeting
PBU was one of the organizations that participated at the recently held workshop on human resource for eye health (HReH) organized by Sight Savers International in Dar es Salam, Tanzania from 25 - 26 March 2013. The workshop was attended by wide cross section of NGOs, professional bodies, training institutions and IAPB-Africa. The workshop reviewed the HReH crisis in Africa and agreed on measures to tackle it using the 'Appreciative inquiry strategy' to map, identify, develop, agree and sustain efforts for HReH in Africa. The workshop participants agreed to form a coalition of all interested organizations to tackle the problem. More details on this initiative will be posted in PBU website soon.


Regional commitment to address eye health workforce crisis in Africa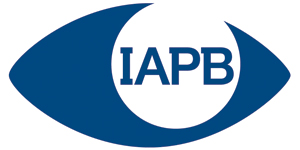 A regional commitment has been made by several Non-governmental organizations, professional bodies and training institutions to work together towards addressing the severe shortage of human resources for Eye health in Africa. Please click here for the statement of commitment made 18 organizations.

The commitment was made at a workshop on human resource for eye health (HReH) organized by Sight Savers International in collaboration with IAPB Africa held in Dar es Salam, Tanzania 25 - 26 March 2013. PBU was one of the organizations that participated at this workshop.


EMR establishes Trachoma Control Alliance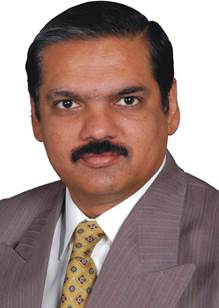 The Eastern Mediterranean Region (EMR) accounts for 12% of the global burden of blinding trachoma. It is likely that some trachoma or complications of trachoma still exists in some 11 countries in the region. Thus, an Alliance is formed of these countries, key stakeholders including the World Health Organization - Eastern Mediterranean regional Office (WHO-EMRO), regional and international NGDOs, and other agencies and organizations interested and involved in trachoma control in EMR. The activities of the Alliance includes:
Stimulate and supervise the Trachoma Mapping in EMR countries with pockets of the disease.
Advocate for and assist in resource mobilization for Trachoma Control Programs in EMR countries.
Support development of strategic plan for intervention with Integration of neglected tropical diseases within the health policies, giving attention to the inclusiveness of the plan and policies.
Support the Implementation SAFE strategy in areas with blinding trachoma, giving attention to the inclusiveness of respective programs to the whole community.
Certify the elimination of blinding trachoma in EMR countries by the year 2020.
Supervise the surveillance of the disease in EMR countries after 2020.
Liaise with GET 2020 and other Global Agencies on Trachoma control in EMR.
Develop a databank of the results of Trachoma Mapping and learning of implementation.
The Chairman of the Alliance is Dr Babar Qureshi, EMR Co-Chair for Programs, with Dr Mansur Rabiu as the Secretary-EMR Technical advisor.


PBU/SCB donated diabetic retinopathy clinic in Irbid, commissioned by Minister of Health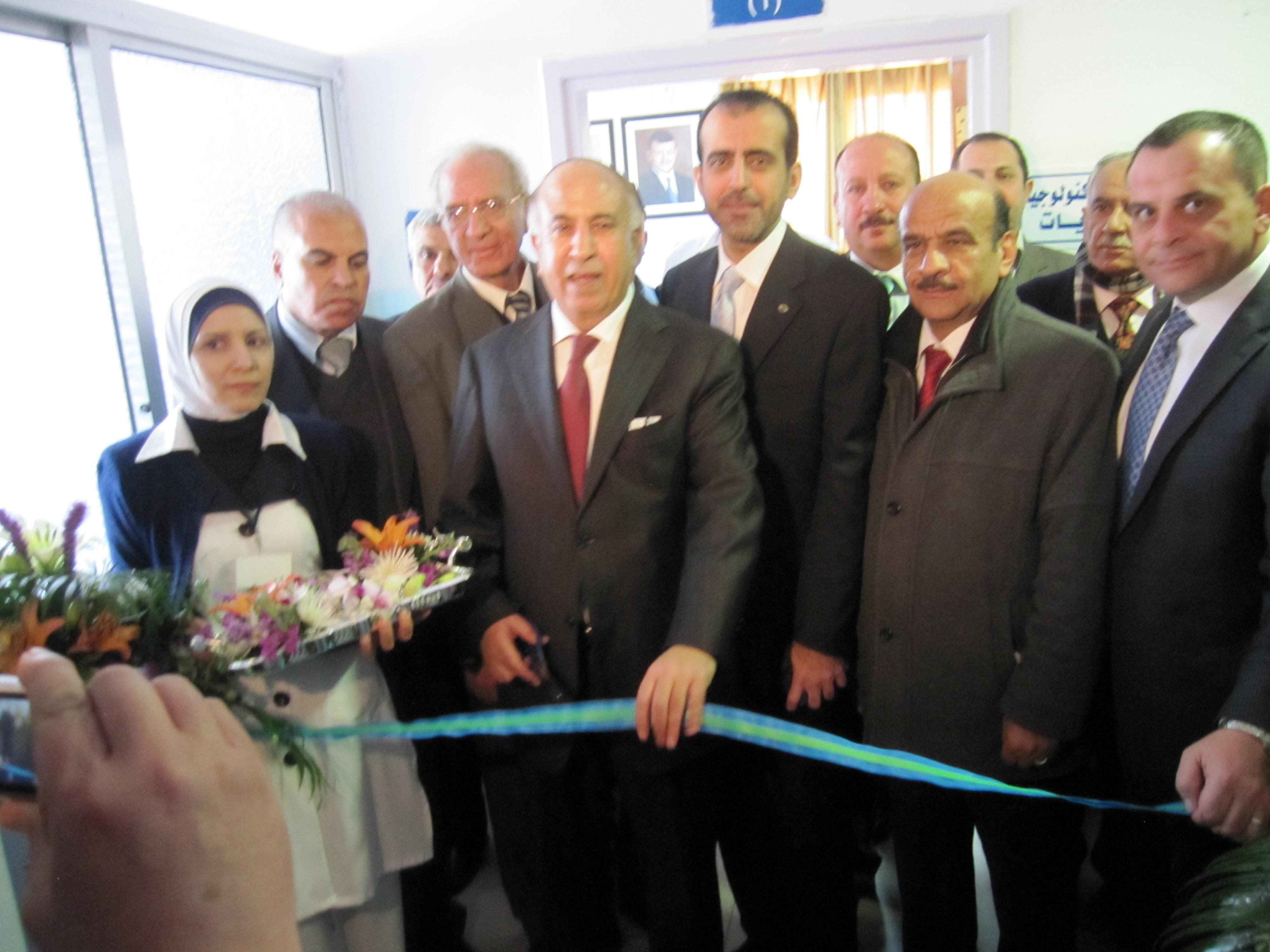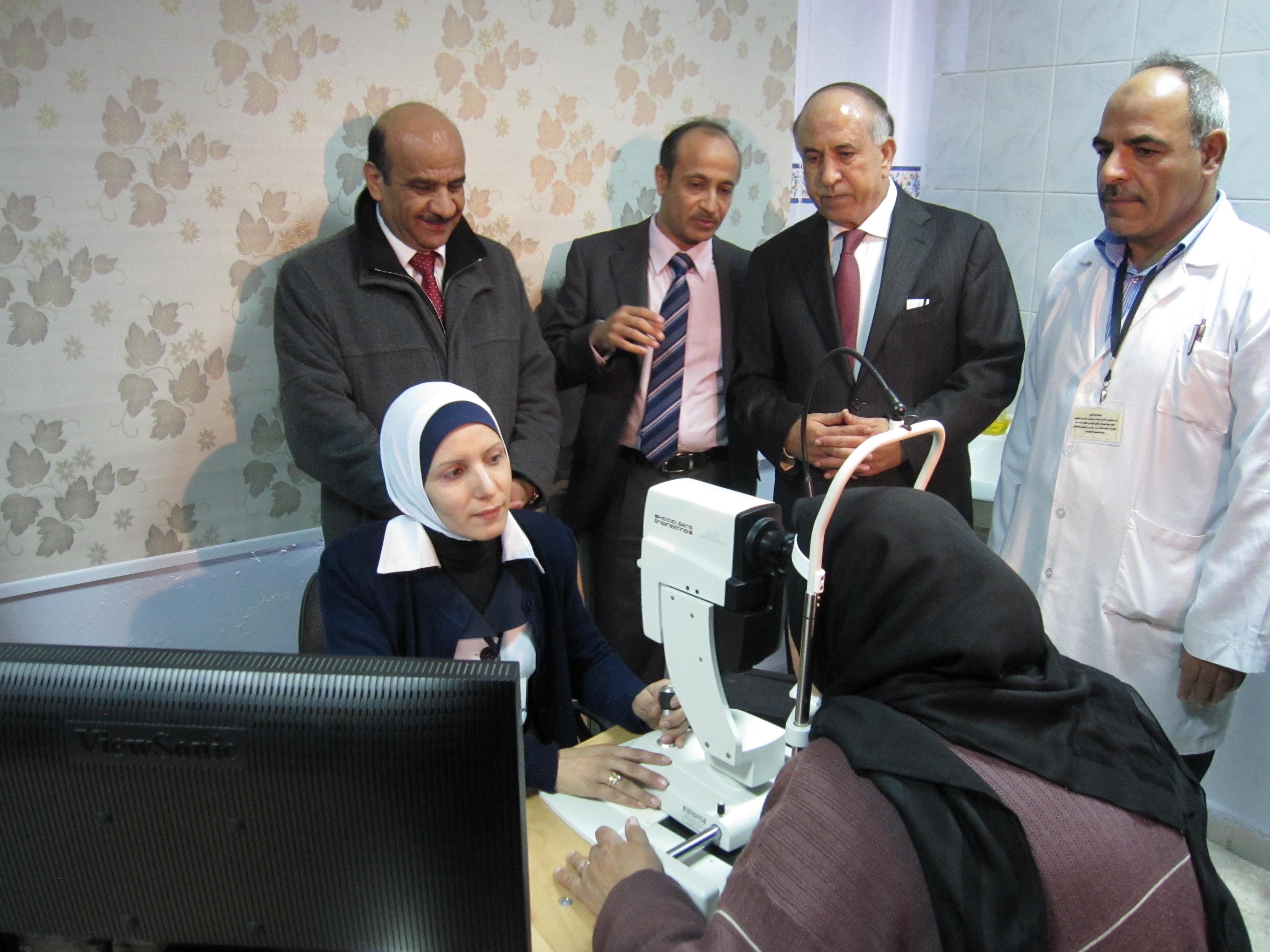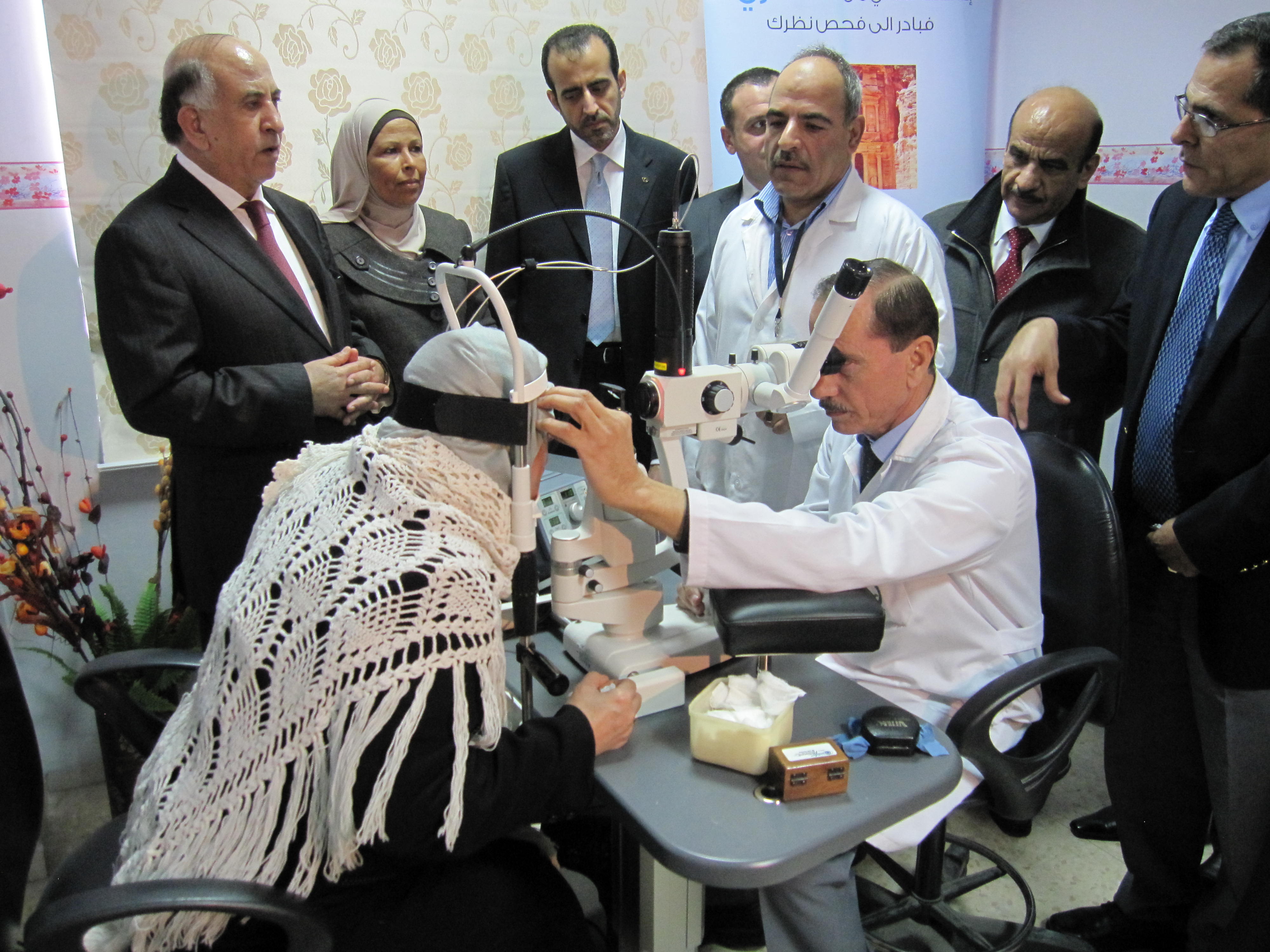 . A new diabetic retinopathy clinic in Princess Basma Hosptial, Irbid, Jordan was commissioned by the Jordan Minster of Health, Dr A Wreiket on 12 February 2013. The new clinic donated by PBU and Standard Chartered Bank contains modern diagnostic and therapeutic equipment for diabetic retinopathy control. These included Optical coherence tomography (OCT), laser machines, fundus camera and fluorescein angiography.


The New Action plan 2014-19 endorsed by the WHO EB

The World Health Organization (WHO) in its Executive Board meeting held on 22 January 2013 in Geneva endorsed the New WHO Action Plan for the Prevention of Blindness - 'Universal Access to Eye Health: A Global Action Plan 2014-19'. The IAPB-EMR advocacy efforts were manifested by the number of EMR countries that contributed significantly to the endorsement. These countries included Yemen, Morocco, Iran and Saudi Arabia. Other countries that also supported the action plan were: Mexico, Lithuania, Panama, Seychelles, Cuba, USA, PNG, Myanmar, China, Australia, Nigeria, Venezuela, Italy, and Thailand.