News
Nadi Al Bassar honored by Islamic Development Bank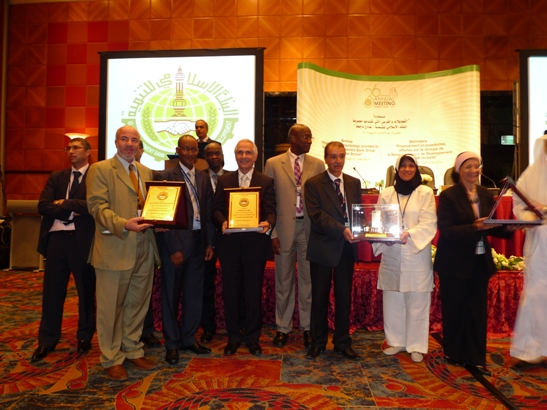 Nadi Al Bassar was honored by the Islamic development bank during the banks annual meeting of its Governors which was held in Jeddah Saudi Arabia from 29 - 30 June 2011.

Nadi Al Bassar is being recognized for its global efforts in the fight against avoidable blindness especially in North and West African regions. The award was received by Dr Ahmed Trabelsi on behalf of the organization. PBU felicitates with Nadi Al Bassar for this award.


Nadi Al Bassar organized the 14th International Course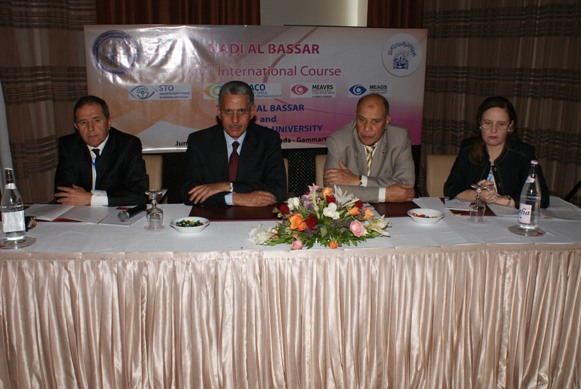 Nadi Al Bassar organized its 14th Annual International Course at the Hotel Ramada Gammarth in Tunis, Tunisia from 3 - 4 June.

Highlights of the program were Glaucoma and Vitreo-retinal courses that were held in collaboration with the Middle East Africa Glaucoma Society (MEAGS) and the Middle East Africa Vireo-Retinal Society (MEAVRS).


CHEF international launches new vision and strategic plan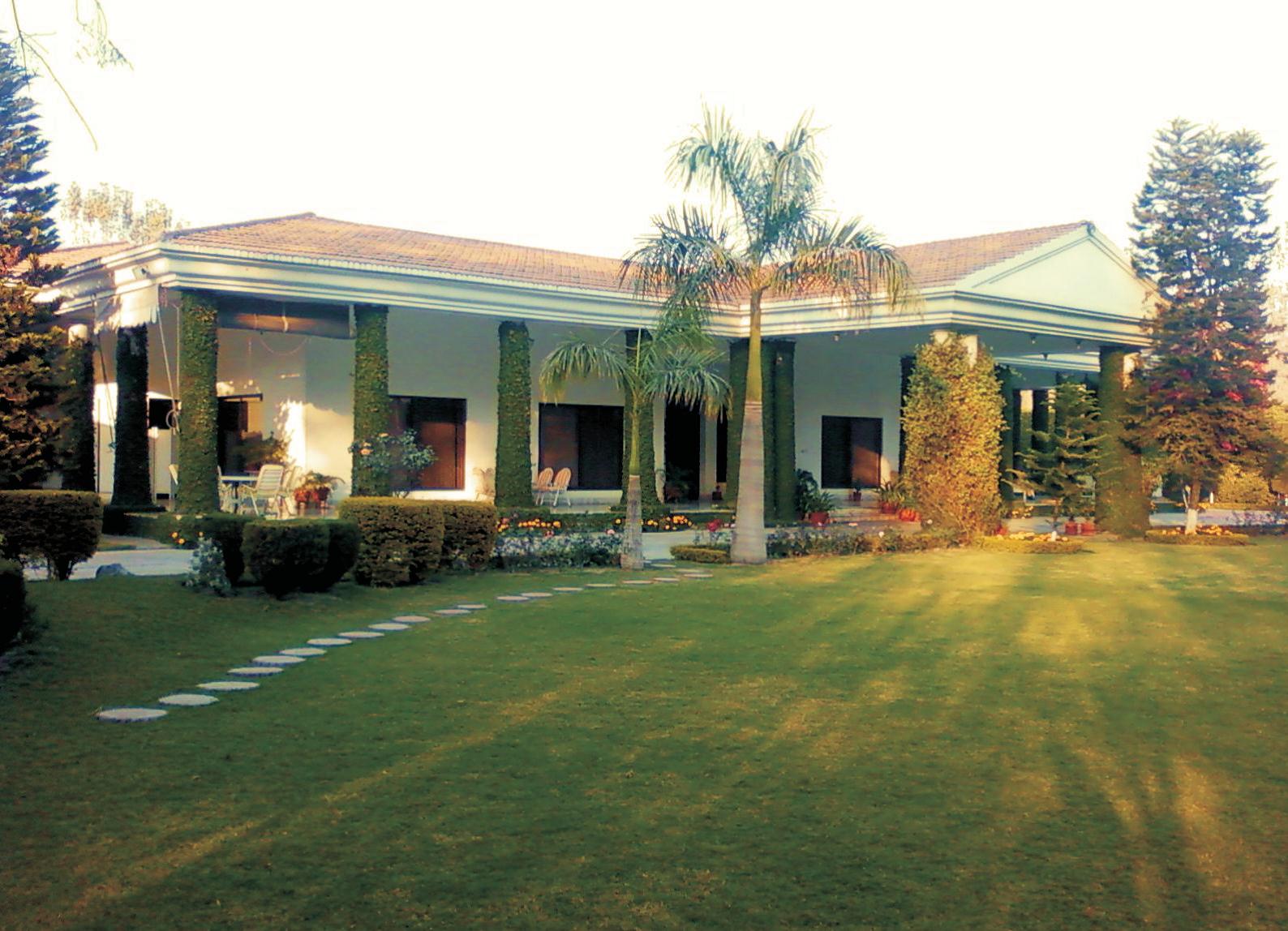 CHEF international had launched a new vision, mission, strategic plan and structure in order to enhance its ever expanding services. The organization had also moved to new permanent building in Charsada, Pakistan. PBU congratulates CHEF for these progressive moves and wishes it more progress in its endeavors.


Diabetic Retinopathy Control Committee set up in Saudi Arabia
The Saudi National Prevention of Blindness Committee (NPBC) had established a Diabetic Retinopathy Control Committee. The Chairman of the NPBC, Prince Abdulaziz Ahmad Abdulaziz Al Saud, set up the committee to develop an action plan for the control of diabetic retinopathy in the Kingdom. Saudi Arabia has one of the highest prevalence of Diabetes mellitus in the world.

A recent RAAB +DR survey in one region of the country reported Diabetic prevalence of 29% among persons 50 years and older, with over 35% having some form of DR and about 17% with Sight threatening diabetic retinopathy. The committee is headed by Prof Ahmed Abu Al-Asrar, a renowned vitreo-retinal surgeon of King Saud University Riyadh. Membership of the committee includes representation from NPBC, MOH, other major tertiary and private institutions.


RAAB DR pilot study in the Eastern province of Saudi Arabia
A pilot study of the Rapid Assessment of Avoidable Blindness plus Diabetic Retinopathy (RAAB+DR) will be held from September to November 2011 in Al Ahsa region of the Eastern Province of Saudi Arabia.

It is being organized by the Saudi National Prevention of Blindness Committee and the Ministry of Health in collaboration with the PBU and the London School of Hygiene and Tropical Medicine. A similar study was conducted in the Taif region of the kingdom earlier this year.


Vacancy for Project Manager in Jordan
The PBU is seeking to recruit a Project manager for a Diabetic retinopathy program in northern Jordan. The project is with the support of Standard Chartered Bank and Ministry of Health Jordan. It will last for 4 years. For details please visit www.pbunion.org.


Al Noor Institute Doha organizes Conference on Children with Disabilities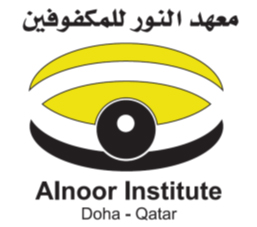 Al Noor Institute Doha (Qatar), in collaboration with IAPB-EMR, organized 'Early Intervention Conference for Children with Visual or Multiple Impairments' to create awareness amongst health, education, rehabilitation, and social service fields on early identification and intervention for young children with disabilities. The conference was held from 27 - 30 April 2011 in Doha, Qatar.


Doha conference calls on governments to implement the 2007 UN convention on people with disabilities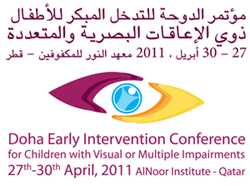 A regional conference on early intervention for children with visual or multiple impairments has called on governments of the Gulf Cooperation Council to fully implement the 2007 UN Convention of the Rights of People with disabilities.

This was one of the many recommendations at the end of the conference held in Doha from 27 - 30 April 2011. It was organized by Al Noor institute Doha in collaboration with the International Agency for the Prevention of Blindness Eastern Mediterranean Region (IAPB-EMR) and Prevention of Blindness Union (PBU).

The conference, the first of its kind in the Gulf States, was aimed at raising the awareness amongst health, education, rehabilitation, and social service fields on the importance of early intervention for children with visual or multiple disabilities. It attracted the whole spectrum of professionals and stakeholders involved in the care of children with disabilities. For full contents of the conference recommendations, please click here.


PBU attends West Africa V2020 NGO Meeting and DESSO Stakeholders Meeting
The PBU participated in the annual Vision 2020 NGO coordinating meeting for West Africa held 10 - 11 April 2011 in Guinea Conakry. PBU sought to establish partnership and collaboration with the NGOs in the sub region for future eye care programs and activities.

PBU also attended a stakeholders meeting for the diploma in ophthalmology training institution for Francophone Africa-DESSO, held 13 - 14 April at the institute in Guinea Conakry. Human resource development is an important program activity of PBU.